8 Reasons to Choose the GoContact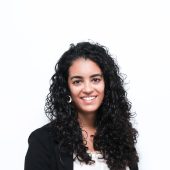 Here are some features to consider when purchasing new contact center software such as GoContact.
Choosing a contact center software usually involves a high initial investment, which can create apprehension when deciding to purchase. GoContact is a cloud based omnichannel platform with AI-powered automations, customizations, and a strong analytics component. Billing is based on the peak number of monthly licenses per channel, making it a scalable option for any business. Plus, there is no minimum number of licenses required to access service channels such as voice, chat, and help tickets, which is great for reducing costs, especially when call volumes are lower than average or on a specific service channel.
Centralizing operations on a unified, cloud based platform can reduce the need for investments in physical infrastructure such as servers and phone equipment. In addition, process automations and advanced call distribution capabilities increase operational efficiency, reducing the average service time and improving team productivity.
Another advantage of operating in the cloud is that the number of agents, features, and functionalities can be adjusted as needed to fit current business needs. This allows businesses to start with a smaller setup and scale as the business grows, avoiding excessive upfront investments.
If a business already uses other systems, such as CRMs and customer service software, or is thinking of acquiring them, it is normal to worry about how they will integrate with new contact center software. The good news is that GoContact integrates with various types of software, including CRMs, analysis systems, telephones, and more. This guarantees that information can be exchanged efficiently while also providing a holistic view of the customer.
When buying new software, there is usually a learning curve, and some employees who are more resistant to change may have difficulty adapting to a new system. The good news is that GoContact is an intuitive and easy-to-use interface that provides specialized training to ensure users get the most out of the platform's features.
The security of customer data and other sensitive information is a top priority. GoContact protects contact centers with redundancy and security at the most-varied levels. The software includes the latest technologies and architectures, developed with security, stability, and dimensionality in mind. In terms of data protection, the GoContact architecture complies with the LOPD and aligns with the ISO 27001 standard.
GoContact allows the number of agents, features, and functionalities to be changed to fit the business without involving an IT team. The platform also offers technical support for answering questions and resolving problems. The platform is consistently updated, allowing updates to be carried out without incurring additional costs.
GoContact provides case studies, customer testimonials, and performance metrics, so you can see the positive results of other companies who use the software.