The Advantages of Facebook Messenger in Customer Service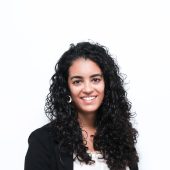 Facebook Messenger has become a powerful tool for building strong connections with customers and delivering exceptional customer experiences.
Customer support is evolving, and Facebook Messenger has stood out as a popular and accessible platform with 931 million active users per month. Messenger offers a unique opportunity to connect with customers conveniently and directly.
The Benefits of Facebook Messenger
Here are some benefits of using Facebook Messenger for customer service and support.
Instant Responses
According to a HubSpot study, 90 percent of consumers consider speed of response important when contacting a business. Facebook Messenger allows real-time responses, increasing customer satisfaction and reducing wait times.
Customer Preference
A LivePerson survey revealed that 74 percent of customers prefer to shop with brands they can message rather than call. The ability to send messages makes Messenger a convenient option for many.
Customization
Businesses can offer personalized support with access to customer profiles and conversation histories. According to a McKinsey & Company study, 76 percent of consumers stated that receiving personalized communications was crucial in considering purchasing from a brand.
Increased Engagement
With the upload feature, businesses can share images, videos — even GIFs — with customers. This helps create stronger connections and convey information effectively. Building relationships with customers is crucial, and conversational marketing is one of the most effective ways to achieve this goal. It also increases conversion rates and generates brand loyalty through an omnichannel experience.
Intelligent Automation
By using chatbots, businesses can automate answers to frequently asked questions. According to Userlike, 80 percent of respondents have interacted with a chatbot. When asked to indicate the most positive aspects of talking to a chatbot, 68 percent referred to the speed of response.
Simplified Tracking
Messenger allows conversations to be easily located, providing a holistic view of past interactions, which is essential to providing consistent and personalized service.
As customer support continues to evolve to meet changing customer needs, it's important to adopt the right tools to differentiate from the competition. Facebook Messenger is a versatile and effective platform for connecting with customers.
Don't miss the opportunity to transform your approach to customer service. Request a demo today and discover how GoContact can revolutionize the customer experience.