Types of customer service channels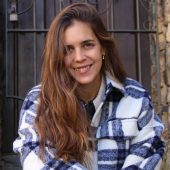 Customer service channels are the means through which customers contact the company, and for this reason they are the main part of the brand's voice, being most of the time the customer's first contact with the company.
Business models are increasingly moving to digital, and so are Contact Centers and Customer Service, without forgetting that they continue to be as or more essential for any brand strategy. In this sense, it is important to expand the offer and contact channels, increase efficiency and guarantee a better contact experience with customers. 
Do you want to know which channels you should bet on in this digital change? Continue reading! 
5 customer service channels that generate satisfactory results 
Voice 
The voice, after the face-to-face channel, has always been one of the channels most used by users when contacting the company, and although it is the most traditional channel, it is essential for any company. 
But today's technologies make it possible to optimize processes, make telephone service more efficient, using natural language IVRs that save customers from being in long waiting lines or in IVRs with endless keys, as well as reducing agent saturation in call transfers. 
E-mail 
Email was one of the first customer service channels in the digital age. It is widely used by clients who do not have time to wait for a call or for matters that are not so urgent. But it is important that the emails do not look like robots, and for this they must be personalized to the maximum. It is also important to keep a history of emails and information exchanged with the same client to achieve this personalization strategy. 
When the response time is greater than 24 hours, it is recommended to create automatic emails so that the client knows that the email was sent and correctly received, so as not to create misunderstandings. 
Finally, email is a perfect channel when there is already a relationship with the customer, because it provides a platform to offer new products or services, launch offers and discounts, and keep them informed of new developments. 
Social media 
Social networks are used daily by users for various functions. We are all connected through one or another social network and having a service channel through them has become essential. 
The word that describes social networks is speed, so the answers that customers seek from companies through this channel are the same: speed and immediate contact. 
Therefore, it is so important to select which social network(s) your brand is going to use to communicate with the public, for two reasons: first, because the social network is going to need dynamic content, and it must be a social network that your target audience uses, and second, because the more social networks you have, the more arms you will have to respond, and it is necessary to guarantee that there are enough people to increase the contact channels!
Chat 
Service via chat is the service that requires more availability because it is real-time service. Service via chat is done through chatbots, which use Artificial Intelligence. This online technology allows text messages to be exchanged in real time between agents and users, saving time for consumers by streamlining processes. 
The first responses are scheduled in advance, and it is a way to better direct contacts. Smaller issues and concerns are resolved faster, and the rest can be routed to an agent. 
Self-care 
As we have already discussed in the E-book on Customer Service Trends in 2021, self-service is a trend that is gaining increased momentum. Customers feel better when they can solve their doubts without having to wait for an agent, how? Using IVRs that resolve ordinary questions, chatbots that answer questions or redirect to frequently asked questions and answers pages… The important thing to achieve a sufficient self-service channel is to have extensive knowledge of the most repeated questions and doubts from customers, to have those answers available in an uncomplicated way and leave contacts with agents for more complicated topics. 
Now that you know the types of service channels, it is important that you monitor all of them to see the performance of the agents and channels, and then apply improvements if necessary. If you want to know more about performance indicators of a Contact Center, be sure to read our E-book on performance indicators.