Real-Time Dashboards for your Contact Center
Transform metrics into unique experiences and boost your Contact Center performance by taking decisions based on real-time data.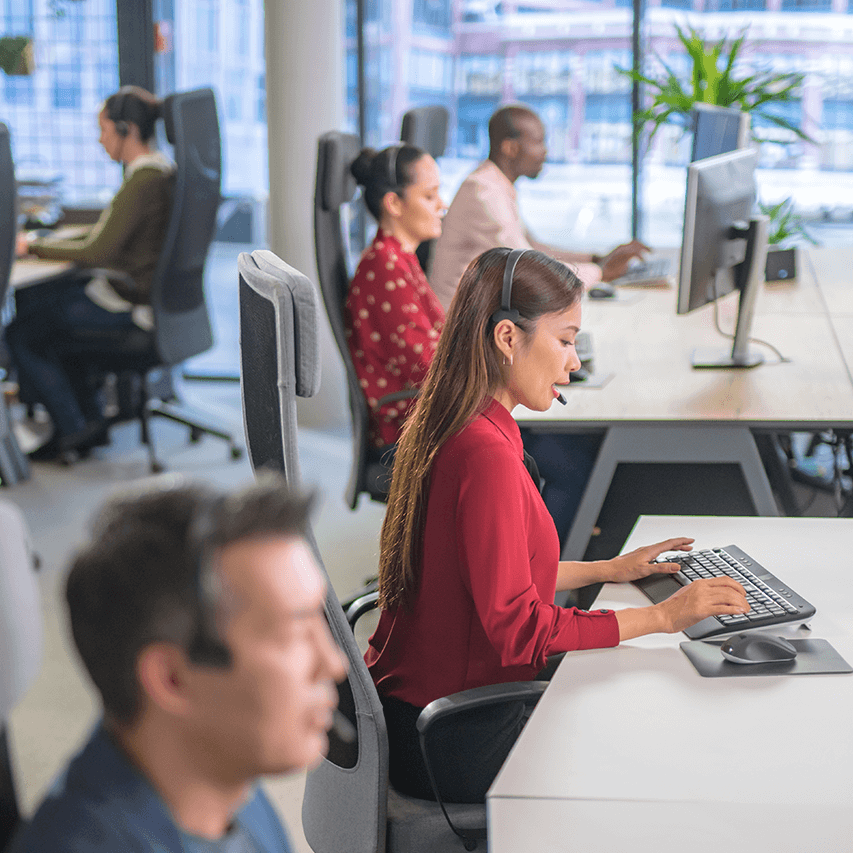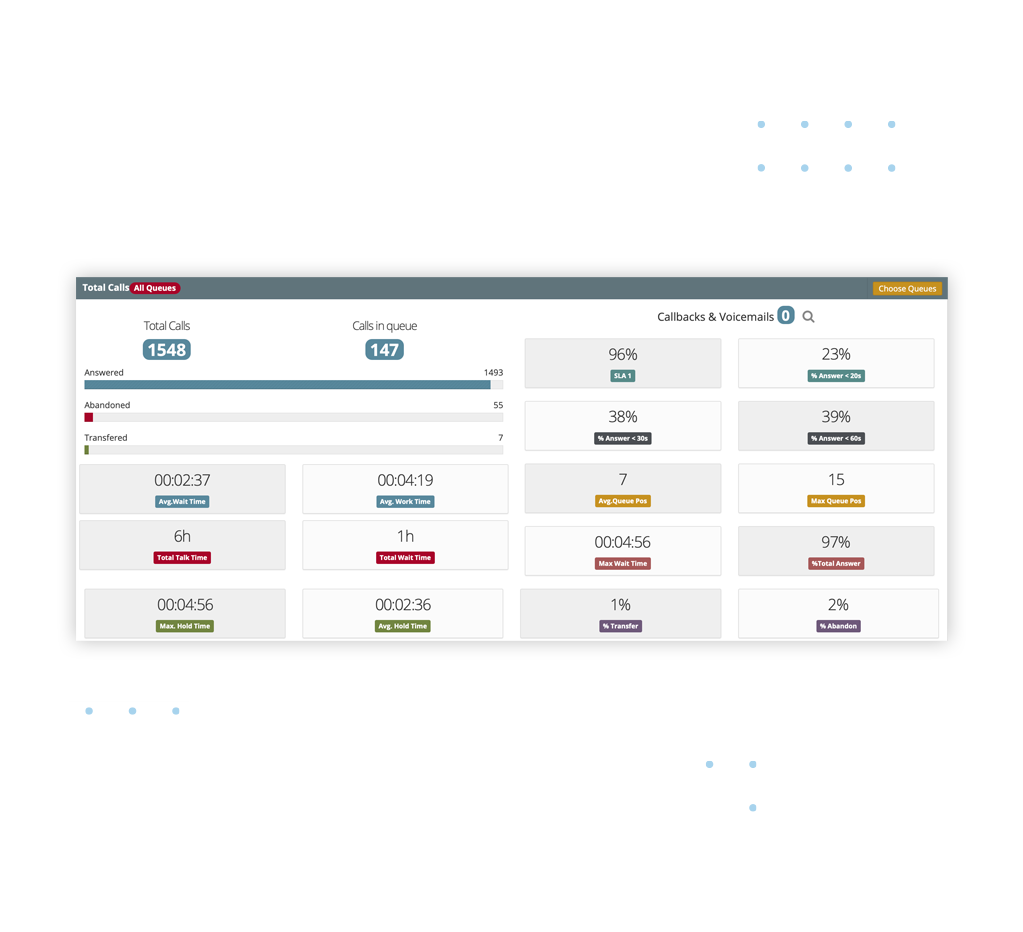 Immediate visibility
of your KPIs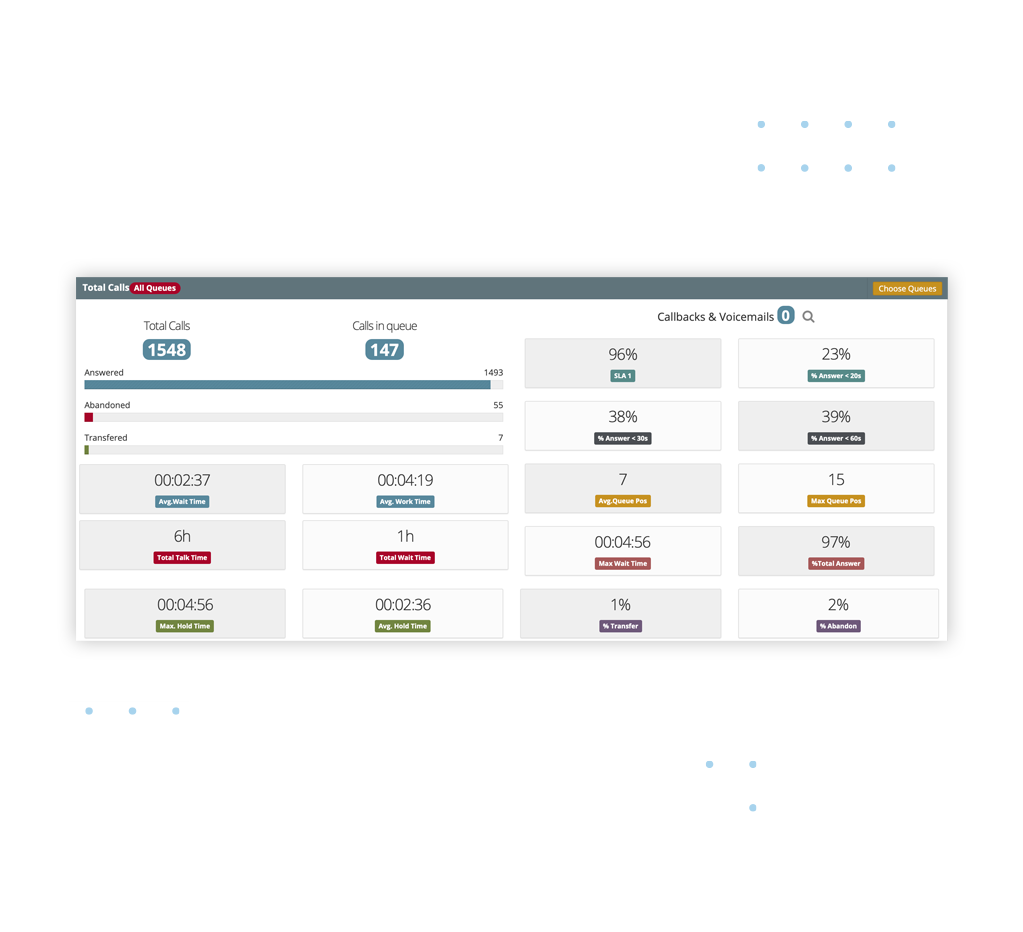 Improve your decision-making with more contextualized and timely actions. Identify trends, service peaks or changes in service times and apply the appropriate measures, allocating resources to different queues, adjusting the IVR or Script to boost the performance of your Contact Center.
Total Control of
your Operation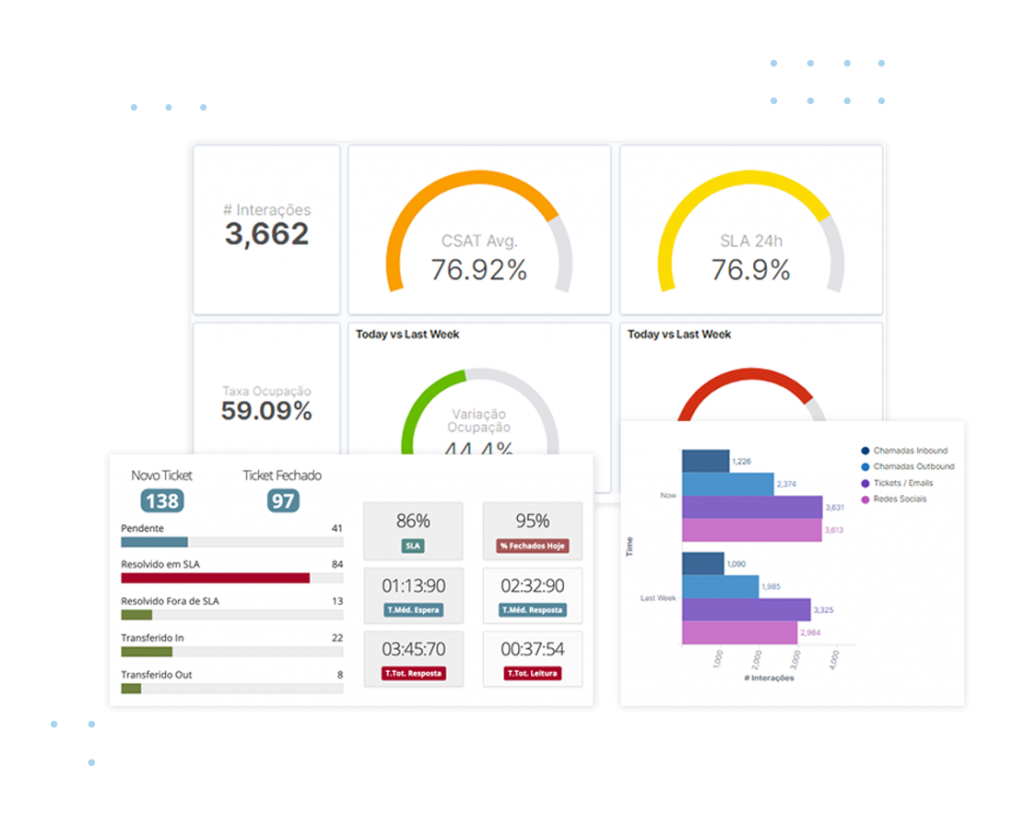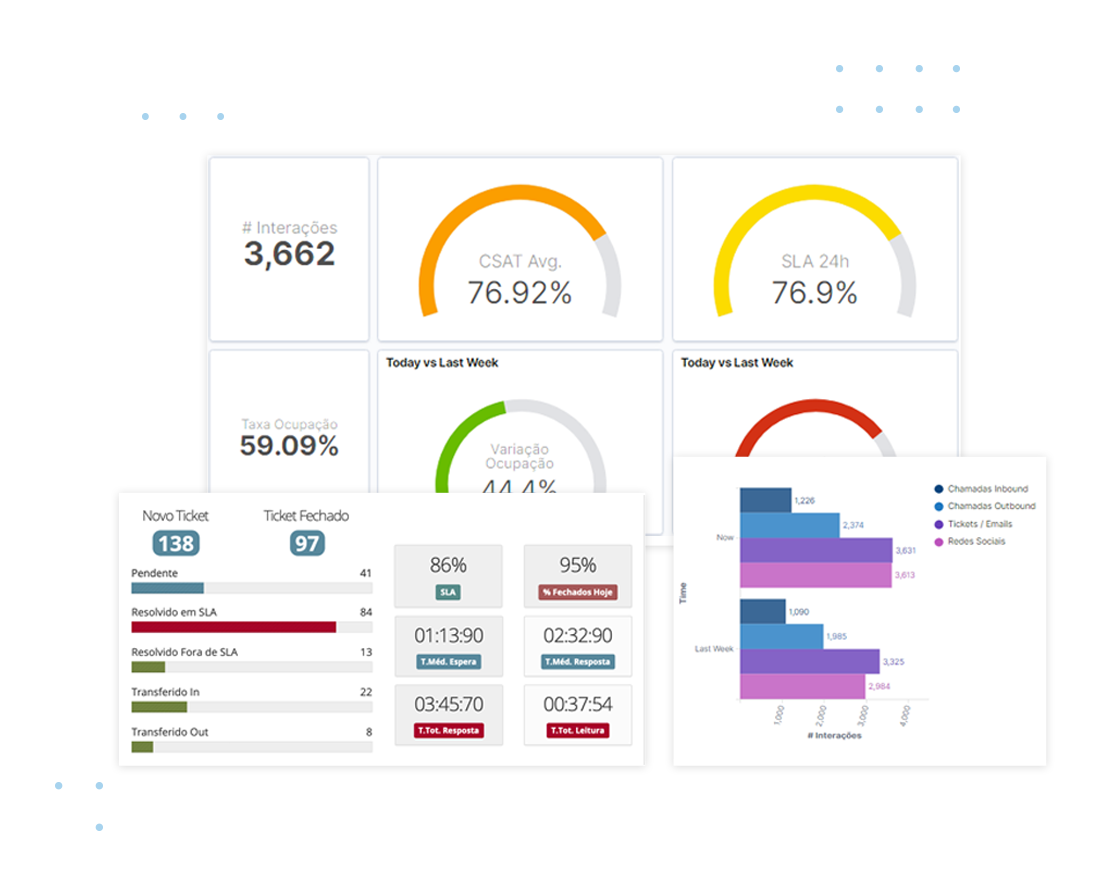 Access comprehensive analyses through configurable Dashboards or Wallboards with information on the performance of Inbound, Outbound, Tickets, and agent productivity. Supervisors can immediately change service priorities in order to improve the efficiency level of your Contact Center.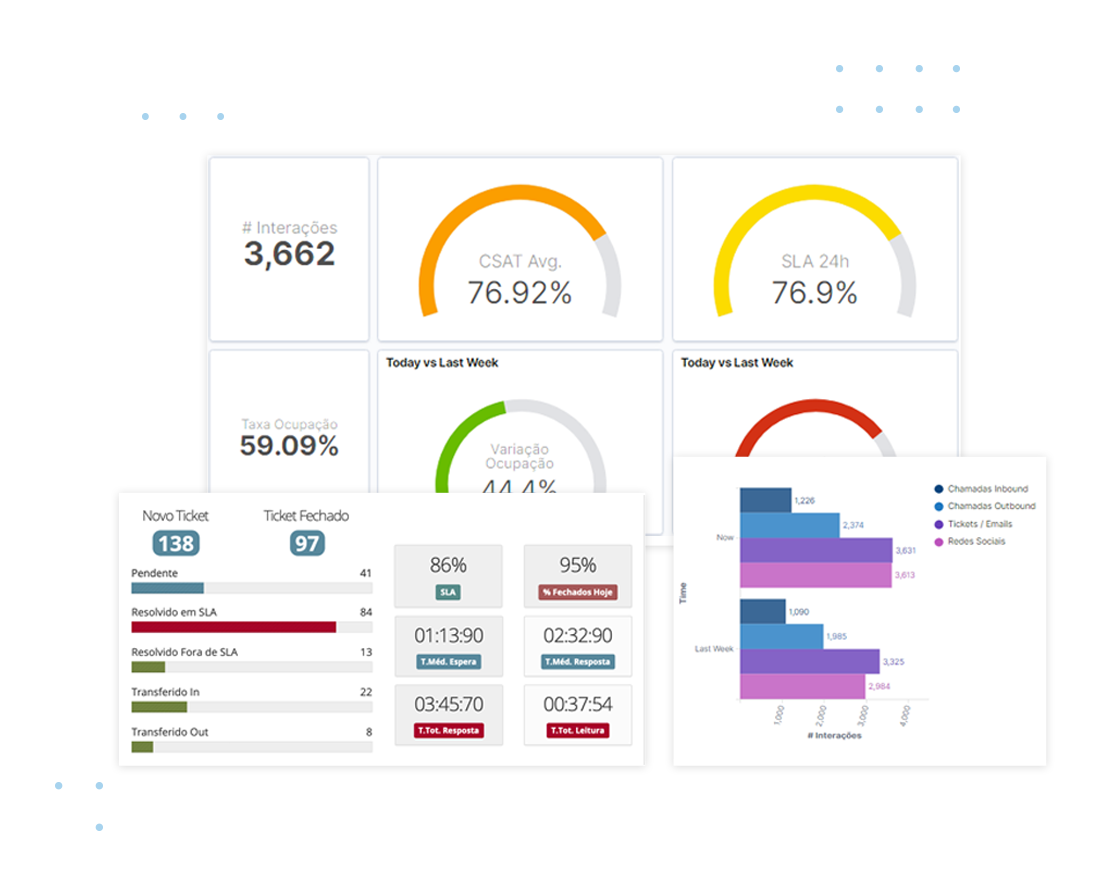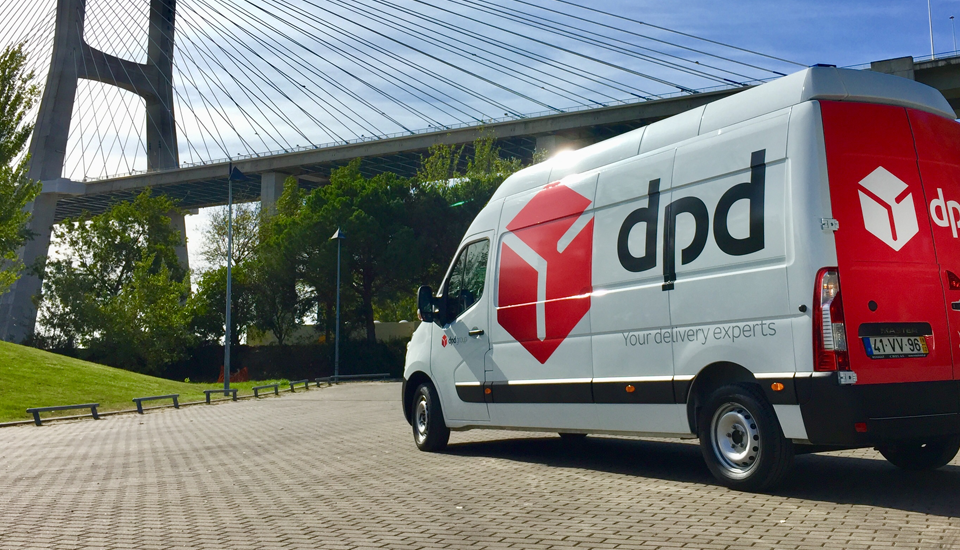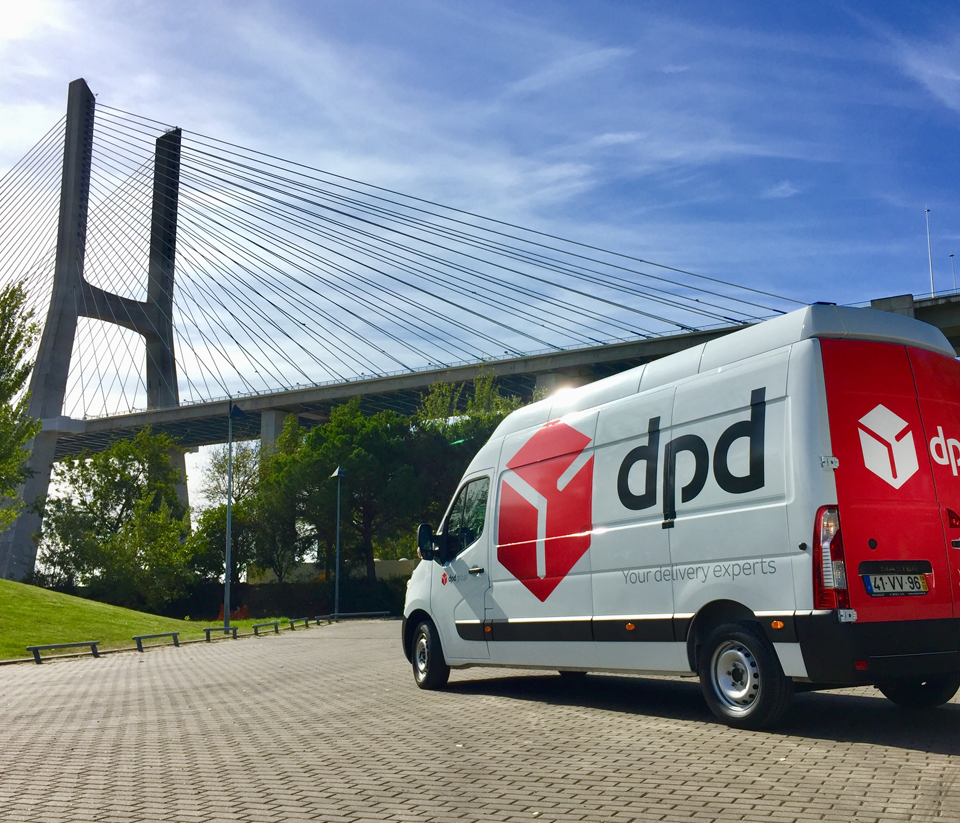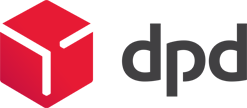 "Innovative and versatile, this application allowed a completely different management of resources through the systematic and daily analysis of results and the consequent search for improving the quality of the service provided to our customers."
Carlos Pereira, National Director of Sales
and Customer Service at DPD Portugal.
Monitor your
Team's Performance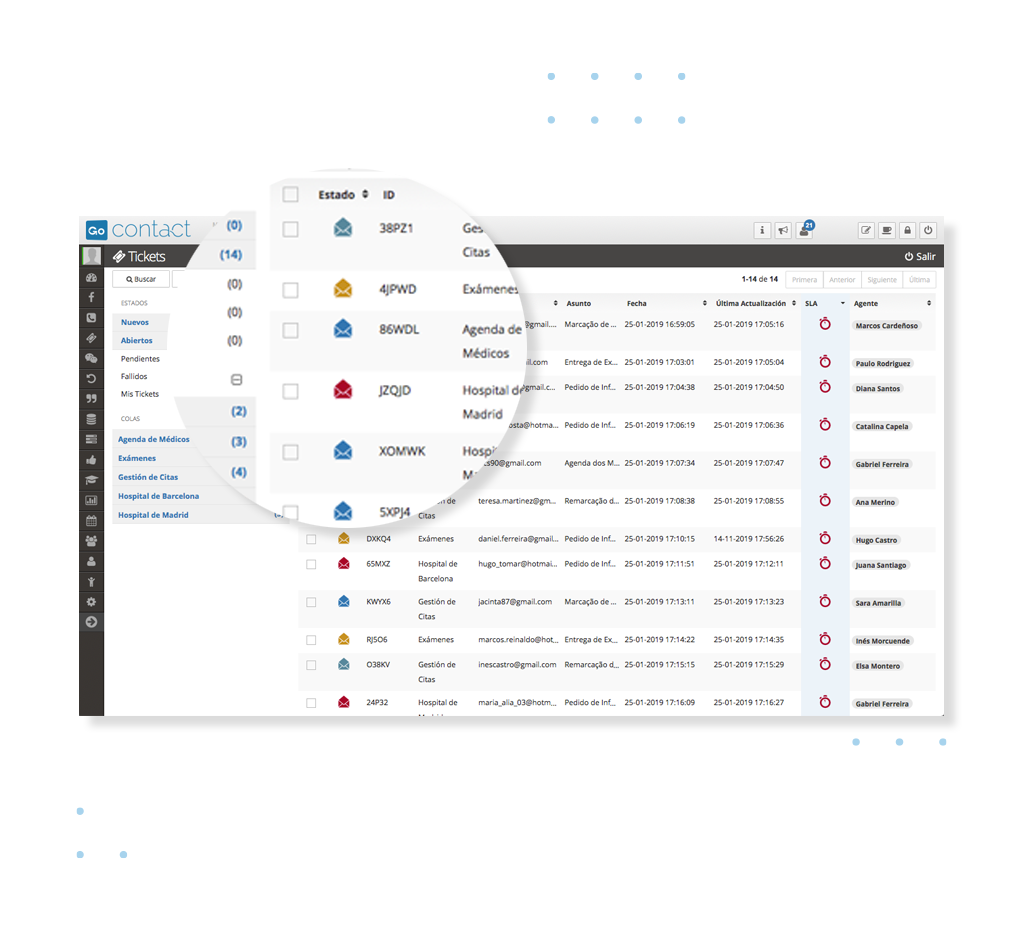 Follow and encourage your team to obtain excellent performances. Increase the visibility of the main Omnichannel real-time metrics of your operation, such as answered and waiting calls, closed tickets, waiting times, average service time, SLA, and many others.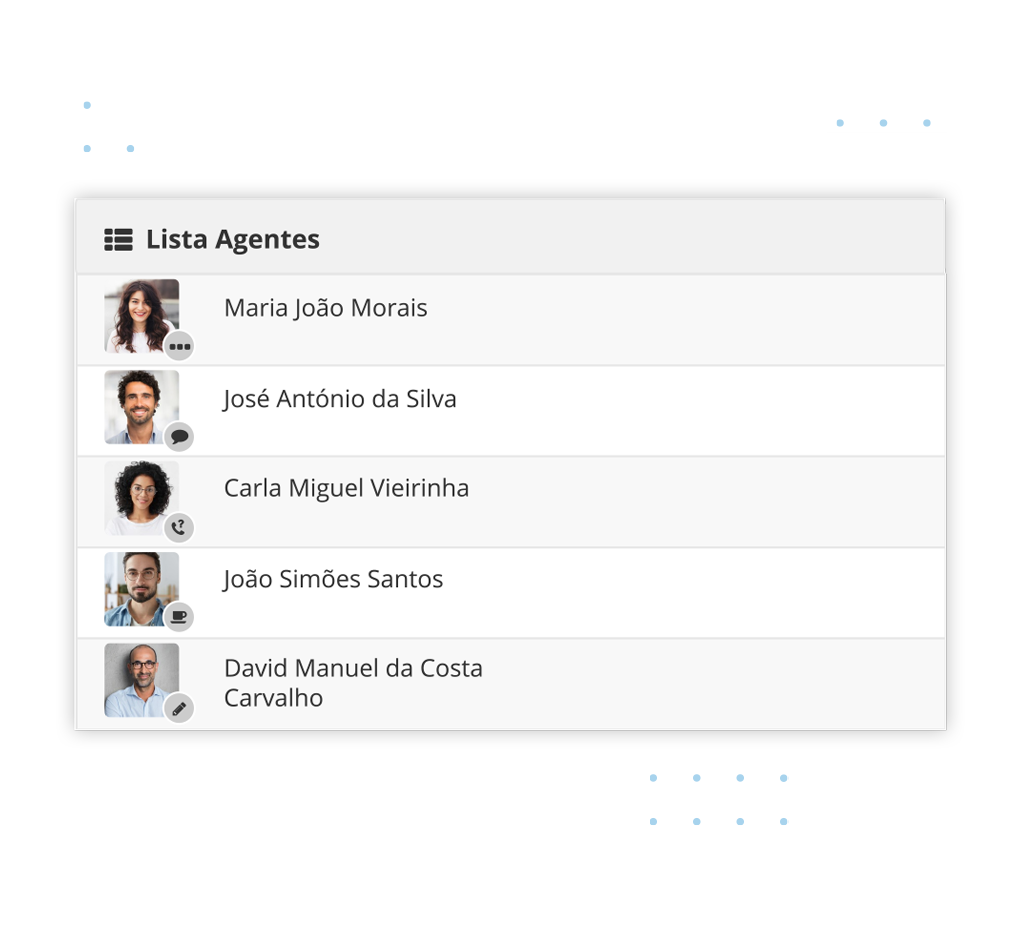 Boost your Contact Center's
Performance
We believe that our customers' success is achieved with consultancy support and a daily follow-up.
Breathing your business' environment and spirit is what allows us to provide the best solutions.