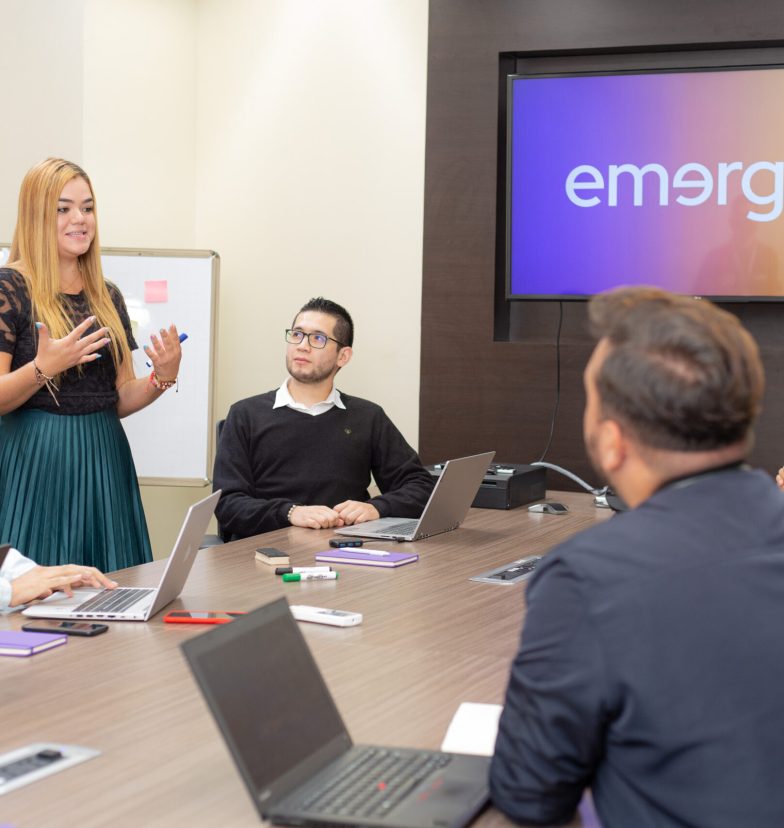 Emergia & GoContact:
Emotional Experience
Company
Solution with
an e2e VISION

Training processes
in an interactive way Solutions with
an E2E vision Training processes
in an interactive way Emergia is a multinational business solutions company, specializing in comprehensive customer experience management and process outsourcing.
Since 2005 it has positioned itself as a strategic partner of leading companies in sectors such as Airlines, Banking, Government, Retail, Health, Insurance, Telecommunications and Utilities, through a constant commitment to technology and innovation. For this, Emergia has developed solutions with an E2E vision adapted to each sector and supported by a secure and omnichannel technological platform, as well as the integration of online and offline environments.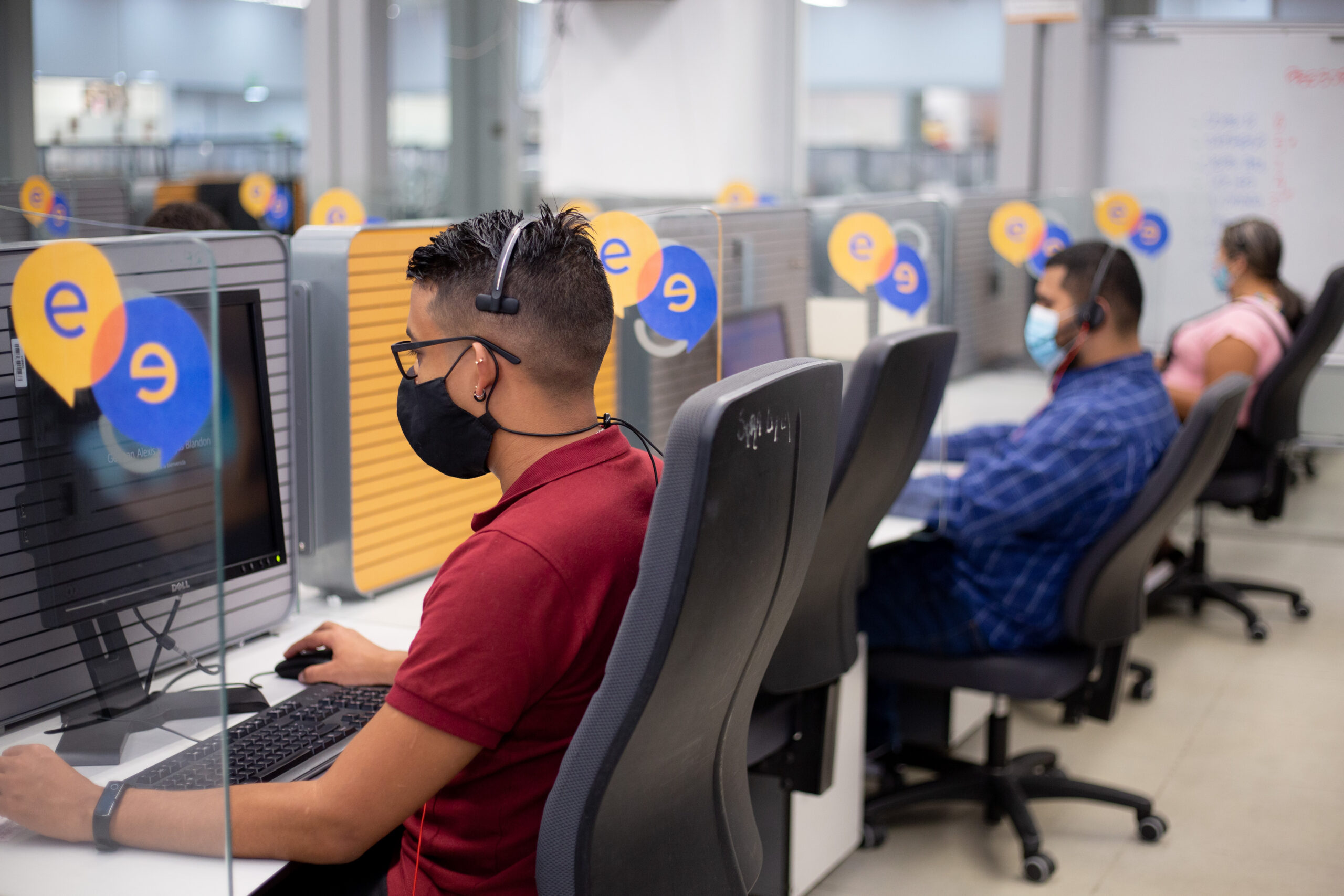 "GoContact gave us the possibility to accelerate the implementation of flexible and agile solutions that the market demands more and more and that are a pillar of our strategic plan."
The GoContact tool has impacted more than 600 people who work today under two business models; the first of them in-house at the client's facilities and the second in remote working mode, allowing the consultants to work from their homes.
In either mode, GoContact has created the perfect combination between the value of people and technological innovation, which helps to improve the relationship with the client in any contact channel.