Tips to be one step ahead in the Customer Experience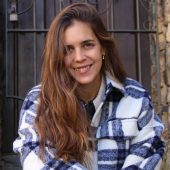 The digital revolution we are experiencing has caused customers and consumers to be increasingly demanding and inconsistent. Loyalty to the brand has become a challenge for companies, because the variety of products and services that exist in the market makes what they like today, tomorrow not so much, and they go to competing companies.
A series of factors must be considered to understand the importance of being one step ahead of the customer experience: 
Customers want immediacy. The number of contact channels between the client and the company, and the convenience of the digital world, means that a client must wait longer than expected and will give up and enter the competition. That is why it is important to have several contact channels, some more immediate than others, and to use artificial intelligence resources such as chatbots and natural language IVRs to speed up contacts and resolve doubts.

 

The personalization of attention is becoming easier and is a magnet for customers. They seek to be addressed by name and for the agent on the other end to know their history with the brand: If they have already bought, if they are already a customer, if they have previously had problems, if they have contacted by other means… That is why it is It is important to invest in platforms and software that unify information and allow control of all contact information.

 

The competition is increasing. Customers are getting increasingly informed about the market, and the speed with which they can change companies, banks, telephone companies or clothing stores and it is a danger to loyalty. Watching what the competition is doing and the trends in the sector will ensure that others do not step on you, and you can always offer the latest news to your customers.

 

Digital change, the rise of Artificial Intelligence and automation mean that customers expect their experiences to consistently improve, and that care will evolve at the same pace as the rest of their experiences. They look for consistency and simplicity in the attention received, and whenever it is necessary to them, it is easy to find the human touch and personal attention of an agent.

 
This change in customer behavior and expectations has forced an immense number of companies to implement a new communication and customer relationship strategy. Today, what a client demands most is ease and comfort when contacting, as well as immediacy in the resolution of their questions. 
To achieve these requirements, the important thing then is to simplify the customer experience, how? 
Simplifying processes

 

Providing flexibility in the channels and forms of contact

 

Empathizing as much as possible when the contact is human

 
Persist in technological changes to be a pioneer in solutions

 

Take initiative while in contact with customers, anticipating their needs.

 
The customer experience is becoming the center of any company strategy rapidly, so if you still do not give this team the necessary importance, invest in human resources, artificial intelligence, and data analysis, you will not achieve any increase in brand loyalty!