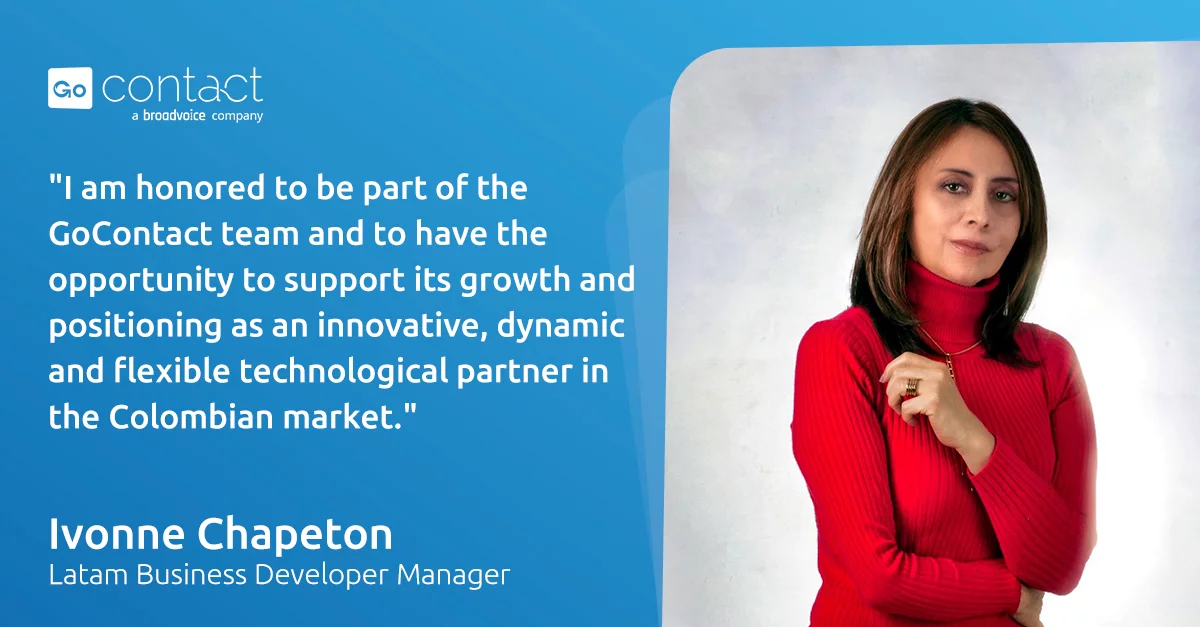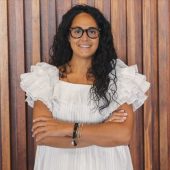 GoContact, a Broadvoice company team, continues to grow in the Latin American market
The international technology company, specialized in software for Contact Centers & BPOs, continues its international expansion with a special concentration on the Latin American market.
After two years of investing substantial time and effort into the Colombian market, GoContact, a Broadvice company, expands its local team with the support of Ivonne Chapetón as Regional Sales Manager LATAM, based in Bogotá. Ivonne is a recognized consultative sales professional, who has a proven work ethic and the ability to relate to all levels of dialogue. 
"In addition to her established professionalism and impressive career, she is able to provide excellent treatment, strength and at the same time sensitivity to the needs of her clients," says Mónica Rodríguez, General Director of the Region.
Adding Ivonne to the team represents a new effort in the process of internationalization and growth of GoContact in the Colombian market. Her experience at some of the most important technology companies in the industry coupled with her knowledge of the Call Center and BPO sector allows her to contribute new ideas to each working environment she is in. Ivonne is a woman of great quality that empowers those around and we look forward to her joining the GoContact team. 
In Ivonne's words: "I am honored to be part of the GoContact team and have the opportunity to support its growth and position as an innovative, dynamic and flexible technological partner in the Colombian market." Welcome Yvonne!