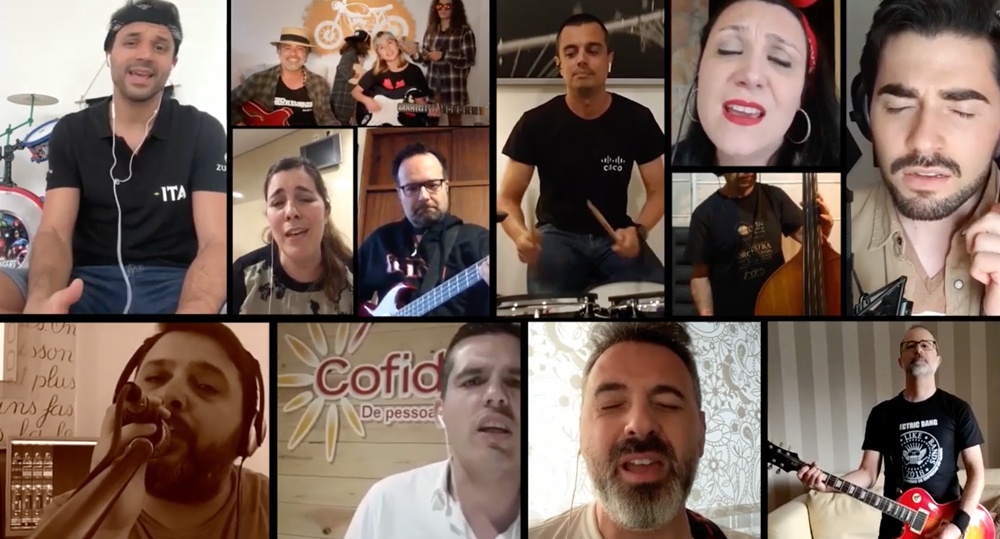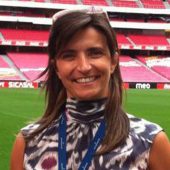 Marketing Manager GoContact
GoContact joins the Festival "Brands Like Bands"
During the confinement, collaborators from National and Multinational companies record «Times Like These», by the Foo Fighters.
With many of the Portuguese returning, or planning to return, to their companies, GoContact, Rádio Comercial and Brands Like Bands launch today a video that will document the way how many of the collaborators have overcome this period of confinement, supporting each other, as well as their families.
In an unprecedented initiative in the world of labour, the result was about 100 employees of the
companies Siemens, Nokia, L'Oreal, Cofidis, Cisco, Axians, Schneider Electric, Zurich, Grupo RHmais, Sabseg, Super Bock Group, Mercer and GroundForce Portugal, who together recorded the theme "Times Like These" by the Foo Fighters, which reflects the mood in one of the most challenging moments of the History of Humanity.
"Rádio Comercial joins this initiative to support hidden talents in a series of national and multinational companies, spread the north to the south of the country, united by music. Even in a time of confinement, these artists came together to interpret 'Times Like This', a track so appropriate to the times we live in", as stated Pedro Ribeiro, Director of Rádio Comercial.
«Music is a common language for uniting people, a source of inspiration and an area of innovation for decades. GoContact believes that the success of companies lives in the binomial between a systematic culture of technological innovation and an efficient management of motivated Human Resources. In these times that we learn to live again, GoContact fulfils its mission to remove the barriers between technology and people, living up to its Empowering Operations slogan. » ‐ Jorge Rendeiro, VP Marketing & Board Member @ GoContact
GoContact is also working on the prospect of taking the Brands Like Bands Festival to Madrid in 2021.
This year's edition, which will also take place online in October and November, will be announced shortly on the Rádio Comercial antenna and website, conveying a message of homage, solidarity and, above all, hope, for those who have directly suffered the effects of the pandemic. In addition to the companies participating in this video, the Brands Like Bands Festival will also include companies like PLMJ, Critical Software, Bosch, CGI, Mercedes‐Benz.io, Vestas DC Porto, ARMIS Group, Byon, Altran, Altice Labs, Majorel.
More information at radiocomercial.iol.pt