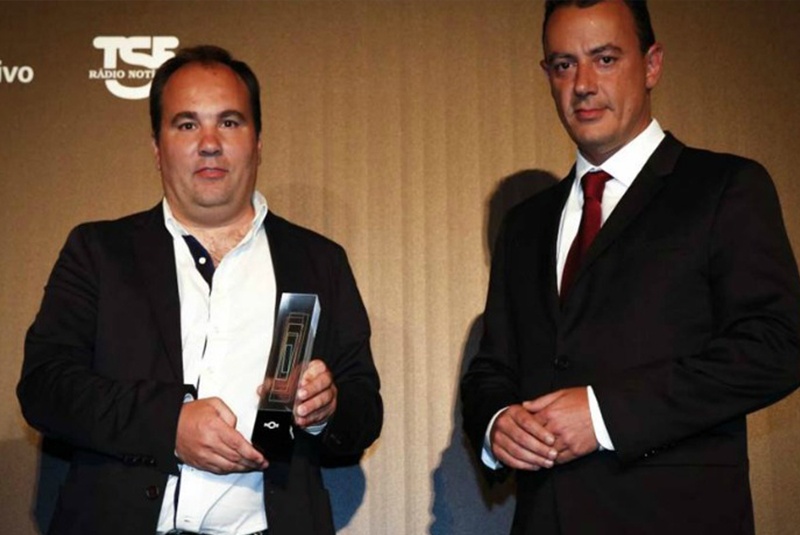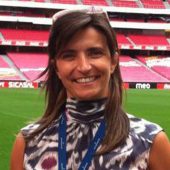 Marketing Manager GoContact
GoContact wins the NOS Innovation Award (Prémio Inovação NOS) in the category of SME 2017
Last Tuesday, GoContact won the NOS Innovation Award in the Small and Medium Enterprises category, with the project on the development of Software for Contact Centres.
The award was received by the company's CEO, Rui Marques, at Convento do Beato, in Lisbon.
This year, the second edition of the NOS Innovation Awards had 130 companies competing in three categories: Startup, SME and Large Companies.

Of the 30 finalists disclosed at the end of last year, 3 companies were awarded, divided in the categories of Large Companies, Small and Medium Enterprises (SMEs) and Startups. With the goal of rewarding new business areas and innovation projects in companies and public institutions, the NOS Innovation Awards distinguished the online travel aggregator website Tripaya with the first prize in the Startups category and the Project Receita Sem Papel from the Shared Services of the Ministry of Health, in the Large Companies category.

GoContact applied with the development of the management software for contact centres, in which procedures are eased and allows the unification in the same platform of all the company's
communication channels with customers. GoContact works with 80 companies in Portugal from the most diverse sectors, and aims at its internationalization, focusing on the Spanish and United Kingdom markets.
In the recent years, GoContact has experienced an accelerated growth at national and international level and the resulting needs for hiring new employees.

Thus, and in order to uphold the success of the solution, the company intends to hire specialized
resources in the development area to work in the project, foreseeing the contracting 20 additional job places until the end of the year.

Last May, GoContact received the Silver Global Technology award at the Best Contact Centre Awards 2017. Another award that values and dignifies the work of all GoContact team.