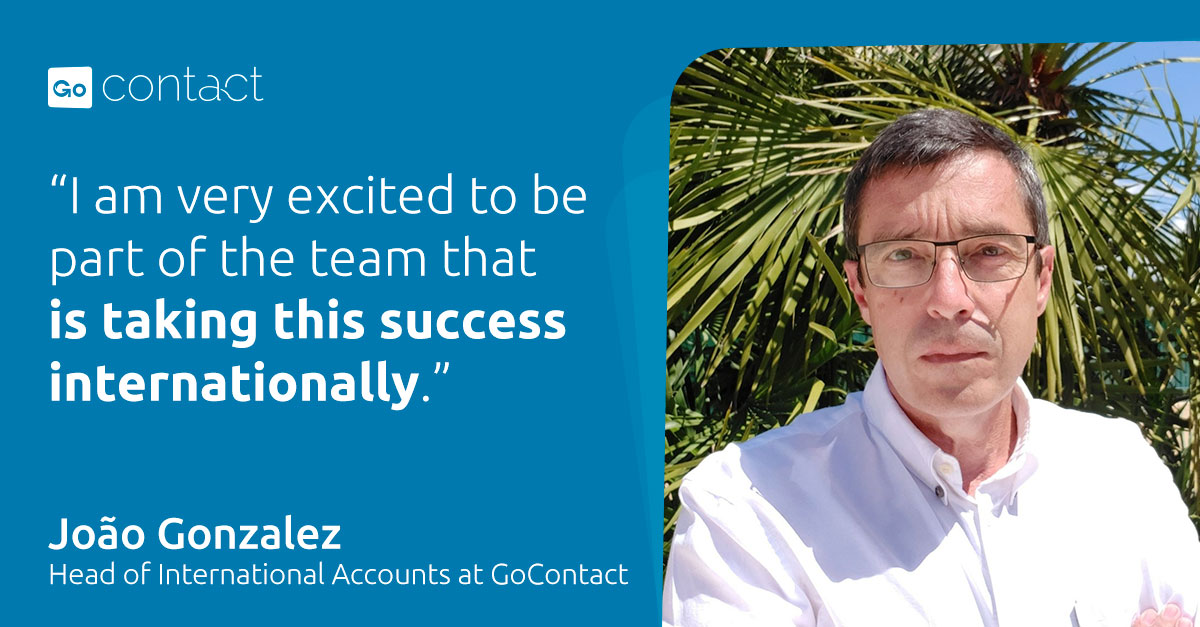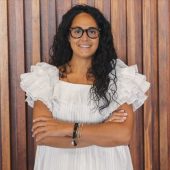 Growth and expansion: these are the two concepts on which Joao Gonzalez's work at GoContact is based
The Portuguese company with international presence continues to expand its teams and broaden its market portfolio by reinforcing the structure of its internal teams, especially in EMEA and LATAM.
As part of its internationalization strategy and increase of operations in the existing markets, GoContact is reinforcing the structure of the internal teams to guarantee the quality and excellence of its operations from the main company.
João Gonzalez, was the latest strategic addition to the GoContact team. The Portuguese, of Spanish origin, is in charge of the European accounts as Head of International Accounts – EMEA and under the direction of Miguel Noronha, Executive Vice President Global Sales. 
"It is with enthusiasm that I am counting on João to be responsible for our business in Europe, where we will focus first on the UK & Ireland. His experience and qualities will contribute decisively to the achievement of the defined objective'' , Miguel Noronha
João Gonzalez, with a degree in Telecommunications Engineering from Instituto Superior Técnico in Lisbon, has extensive experience in the industry, with 34 years of experience in the BPO and Contact Center sector, where he served as Country Manager of Avaya and Vice President of Collab in different markets, including Iberia, LATAM and EMEA. 
''GoContact develops its Contact Centre solution based on the specific needs of the people that actually have to manage and work in the Contact Centre. A very refreshing approach that easily explains the company's success in such a short period of time. I am very excited to be part of the team that is taking this success internationally.'' João Gonzalez points out in his presentation to the internal team.