3 Steps to Implementing Your Virtual Voice Assistant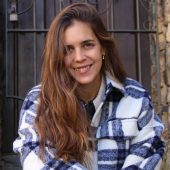 Implementing new technologies in organizations always requires some technical effort, but mostly human, due to the cultural change that often must be considered.
At an early stage the implementation of virtual assistants, allows learning according to existing interactions, fine-tuning responses and flows to reach an increasingly high percentage of correct responses by the bot. In each interaction, the virtual assistant will take advantage of available data and Machine Learning (ML) capabilities to constantly improve the accuracy of responses. 
We summarize the implementation of the virtual voice assistant in 3 steps: 
Use Case Analysis: the first step in this type of implementation will always be the analysis of the entire customer service and company processes. After this assessment, an impact matrix is created and the processes that can be automated in the virtual assistant are defined.
Implementation of a Routing: a routing based on Natural Language Processing (NLP) will be created to replace the current IVR, with validation of the intentions necessary for automating the service. At the end of this phase, real-time routing for the virtual assistant is prepared.
Implementation of Voice Bots: dialog and interaction flows are designed in GoContact.ai, integrating APIs if necessary, and analysis dashboards in GoAnalytics. This phase ends with the putting of the virtual voice assistant into production.
There are many benefits of implementing virtual assistants, whether in the voice channel or in the written channel, such as:  
ROI efficiency improvements 
increased agent productivity
increased CSAT
flexibility and scalability
If you want to know more about these benefits, don't miss the article about the 4 advantages of Artificial Intelligence in the Contact Center.