Choosing the Best Contact Center Software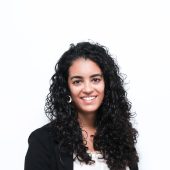 According to the State of the Connected Customer survey from Salesforce, 53 percent of respondents believe that most customer service interactions are fragmented by the need to interact with multiple agents on multiple channels. This data shows the importance of choosing the right contact center software, especially one with omnichannel capabilities.
Choosing a contact center software can be challenging, so here are some things to keep in mind when selecting a software solution. 
What are the needs of the business? Consider:  
the

number of agents using the system

 

the type/quantity of communication channels needed (phone, email, chat, social media, etc.)

 

what functionalities are needed, including

IVR (allows customers to interact with the software using an automated voice menu), voice assistants (interacts with customers using natural language, allowing them to receive support and help in real-time), chatbots/virtual assistant

s (

uses artificial intelligence capabilities to provide customer support), queue management, and intelligent call forwarding

 

performance metrics

 

scalability and the different places agents and supervisors can work

 
Conduct detailed research on the contact center software options that are currently available and popular. Read reviews and comments from other customers, analyze features and prices, and ask for references from companies that use the software.   
Customers expect to contact businesses using a variety of channels, including phone, email, chat, and social media. GoContact offers a variety of communication channels on the same platform, which allows companies to provide an enhanced customer service experience.  
Every business is different and needs a customized contact center solution to meet its specific needs. It is essential that businesses can easily customize their existing configurations to suit their needs and preferences. Examples of customizations include custom waiting messages, custom menus, and integrating with external systems.  
One of the advantages of digitizing contact centers is the ability to collect and analyze data about customer and agent interactions. With advanced data analytics capabilities, companies can evaluate agent performance, identify customer trends and preferences, and improve the customer experience.  
Contact center software should be intuitive and easy to use, or it will hinder the customer support team's productivity and efficiency.  
Ensure that the solution can grow with the business. As businesses grow, they need a system that can grow and adapt to manage an increasing number of agents and calls.    
Verify if the contact center software can easily integrate with other systems such as CRMs or e-commerce. This will ensure a consistent, integrated customer experience and efficient workflows.  
Before investing in contact center software, test it to ensure it matches the needs and goals of the business. Many software vendors offer demo versions or can perform a custom demo.  
Ensure the software provider offers quality customer support, such as 24/7 customer service by phone, email, and chat. Providers should provide specialized training and technical support to help customers get the most from their solutions; they should also offer self-help resources, such as video tutorials, user guides, and FAQs to help customers resolve issues independently.  
The software should ensure the security of customer information and comply with relevant regulations. GoContact protects customer data with redundancy and security at the most varied levels and includes the latest technologies and architectures developed with security, stability, and transparency. It also has control systems for all its services, which allows incidents or anomalies to be detected quickly. GoContact also ensures the continuity of services, including the processes that enable businesses to recover critical applications.  
Choosing the right contact center software is important to ensuring a quality customer service experience and improving the efficiency of contact centers. Managers should consider the needs of the company, research available options, and compare the features and prices of other solutions before deciding on software. Find out if GoContact is the right platform for your business needs.