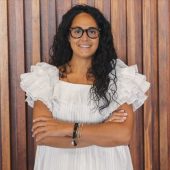 IPCOM and GoContact, a Broadvoice company, announce their strategic alliance
IPCOM, a strong leader in telecommunications and contact center solutions in Latin America, and GoContact, a cloud contact center software development company with a global presence, have announced a global strategic partnership.
The Latin American market, especially the regions of Colombia and Mexico, will be the focal point of this alliance. This partnership will focus its forces "on the BPO, financial and health sectors" reinforces Andrés Otero, as well as, "Position the solution as one of the most important CCaaS platform players in the region for the next two years". 
"This agreement represents a great advantage for both companies, since IPCOM is the leader in a market that it knows perfectly and we put in its hands a disruptive, innovative and scalable solution in a booming market that demands technological novelty" says Rui Marques, CEO of GoContact. 
Combining GoContact's unique approach as a complete cloud Contact Center software solution, reducing technology complexity, increasing control, performance, efficiency, and user experience, along with IPCOM's strong technology expertise , telecommunications and BPO solutions will help provide critical capabilities to organizations that need to adopt secure and reliable solutions to provide smarter and more natural interactions with customers in a period of significant demand and digital transformation. 
"This partnership is a great opportunity for both parties to introduce CCaaS solutions in a growing market in Latin America. We are confident that this disruptive solution for the contact center industry will help our customers optimize the user experience, as well as achieve higher profitability and better employee performance." Mentions Andrés Otero, founder and CEO of IPCOM.