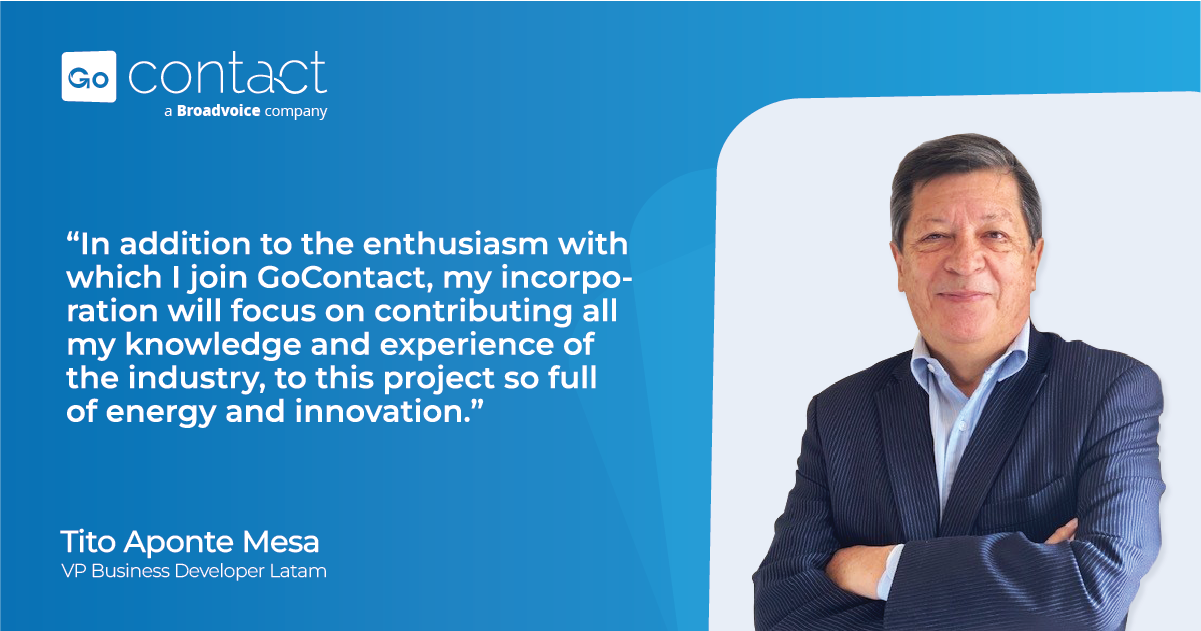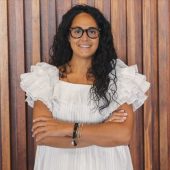 Tito Aponte in charge of the LATAM Team of GoContact a Broadvoice Company
The Cloud Native software company of Contact Center as a Service, incorporates Tito Aponte to its Management to lead the operation in Latin America.
After a successful and fruitful period of expansion in the Latin American Region, Mónica Rodríguez De Azambuja leaves the company to undertake new projects and hands over the task to Tito Aponte Mesa, as VP Business Developer Latam. Aponte takes the lead of this region that already brings together more than 25 people in the GoContact Colombian HUB. 
As part of its expansion and growth process in regional and offshore businesses in Latin America, GoContact continues to strengthen its teams in the region to meet the needs of the market and a constantly growing portfolio. With more than 25 employees in several cities, GoContact expects to reach 40 people by the end of 2022, placing special emphasis on proximity and local support. 
"I am very happy for my relationship with GoContact, to collaborate and contribute to the development of projects, as well as to contribute with all the knowledge and experience in the evolution and use of technology to obtain better results in the services offered by the industry." comments Tito Aponte about joining the company. 
Aponte has become an important professional in the Contact Centers & BPOs sector of the South American market. He has more than 20 years of experience directing Contact Center and BPO companies, as well IT and Technology areas in large companies. In addition, he has designed, led and executed important business strategies framed in different economic sectors, such as technology, finance, telecommunications, health, consumption, insurance, among many others. Among Aponte's strengths, its role as leader in regional project operations, team motivation and obtaining results stand out, since he has a great strategic vision of the market and business, always oriented to achievement. 
"Having a professional like Tito, with such a strong background within our core market, is an asset and an opportunity for our ambitious goals. His incorporation into our team is a real proof of our commitment to the Latin American market." Miguel Noronha, EVP Global Sales of GoContact a Broadvoice Company, comments.