10 Reasons to Migrate Your Contact Center to the Cloud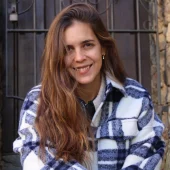 If you haven't migrated your contact center to the cloud, you're probably behind in technology.
At least 50 percent of contact centers are expected to adopt contact center as a service (CCaaS) technology by 2022. In fact, Gartner predicts that it will be the leading technology for call centers by 2023. The pandemic has accelerated this transition because of the need for remote work and the need to respond to customers in real-time while maintaining quality customer service. 
CCaaS technology is hosted in the cloud and managed by a provider. Unlike traditional on-premise solutions, CCaaS doesn't require hardware, is scalable, is affordable, and it enables businesses to quickly respond to the needs of customers and agents.
Here are 10 reasons to move your contact center to the cloud.
Scalability
Reduced Costs
Speed
Integrations
Ease of Use
Low-Tech
Accessibility
Increased Visibility
Safety
Improved Uptime
Whether you want to expand your business or respond to fluctuations in the market, increasing or reducing the number of agents in your call center is easy, and there's no additional investment to scale up or down.
With traditional systems, you spend money on licenses, hardware, installations, maintenance, and technical support. With CCaaS solutions, all you need is a computer with an internet connection.
Without needing time-consuming installations and intuitive interfaces, agents can become familiar with the new technology in no time.
It's easy to give customers a fluid omnichannel experience thanks to CRM, Facebook, and WhatsApp integrations. This is especially important given that 63 percent of customers expect to communicate with brands via social media.
Unlike traditional call centers with profiles that are difficult to access and manage, cloud capabilities give agents and supervisors quick and easy access to data, allowing them to adapt quickly to customer needs.
Cloud solutions aren't just intuitive — they're low-tech; this means there's technological support built into the software and recurring automatic updates. The best part is that you don't need an internal IT team because the service has a dedicated team of technicians to serve you.
One of the greatest advantages of cloud service is the ability to access your call center from anywhere in the world, giving agents enormous flexibility.
Detailed custom reports and analyses tailored to each agent give supervisors and managers enhanced visibility into the customer journey, allowing them to know customers' preferred communication channels, satisfaction/dissatisfaction levels, and more.
With this solution, your data will be more secure than ever. CCaaS offers superior data privacy and allows you to set different permissions for each type of profile.
With CCaaS, you never have to worry about leaving your customers without support. Unlike on-premise contact centers, cloud services guarantee 99.9 percent uptime thanks to triple redundancy, multiple back-ups, and separate data storage locations.
A contact center as a service allows you to prepare for the future and changes in the market while meeting and exceeding your customer's needs. In addition to benefits such as cost reduction, greater accessibility, and flexibility, you'll provide better experiences for your agents. Not only will agents have access to tools and products that facilitate more efficient workflows, but they will be able to work remotely from anywhere they choose.
It isn't a question of if you'll migrate to the cloud but when you'll migrate to the cloud. Don't waste any more time— get started now!