Using IVR to Increase Contact Center Efficiency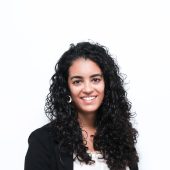 According to a Harris Interactive survey, 75 percent of customers think the wait time is the most annoying part of a customer service call. Investing in IVR (interactive voice response) technology can help direct calls to the appropriate agent, thereby reducing wait times and improving the customer experience.
IVR technology allows customers to interact with an automated system using their voice (in the case of natural language IVR) or a numeric keypad. Using this technology, customers inform the system about their issues and are guided to a solution using the automated service. 
In addition to improving the customer experience, IVR has additional benefits, including:
24/7 support
Accelerated problem-solving
Reduced operating costs
Decreased response times
Easy implementation
Scalability
Here are some ways to leverage these benefits and optimize contact centers.
Configure an IVR to route calls to the most appropriate agent based on what each customer needs.
According to a Forrester Research study, 72 percent of customers prefer to solve their problems autonomously instead of interacting with an agent. IVR can help in these situations by providing information such as operating hours, the business address, and other relevant information, eliminating the need to interact with an agent. This helps reduce the number of calls to agents, which increases contact center efficiency.
IVR can be used to forward calls to other service channels, such as chat or email, to fit the needs and preferences of each customer; this not only reduces call volume for the contact center as a whole but also allows services to be customized to each customer. 
A caller ID feature can help agents identify a customer's phone number and access their call history or account information. This way, the agent is better prepared to answer the call and can resolve the issue faster and more efficiently.
Although many customers prefer to solve their problems using an automatic service, there are complex situations that require agent interactions. Because of this, it's important to provide an option that allows customers to speak directly to an agent.
No one wants to wait forever on hold, and callback features allow agents to call customers back when it's their turn in the queue. Callback technology decreases abandonment rates, improves customer experience, and helps reduce spikes in call volume.
IVR is a great way to gain insights into customer satisfaction levels and identify areas of improvement.
Metrics such as first-call resolution rates and call abandonment rates should be analyzed regularly to evaluate the efficiency and effectiveness of customer service and optimize the strategy. 
Using IVRs can help improve contact center efficiency. Process automation, service personalization, and reduced waiting times are 3 ways to improve the customer experience, and each can be achieved with an IVR. Collecting the data generated from IVR technology can help identify behaviors and trends and improve service processes. Investing in an efficient IVR system is one of the best decisions a contact center can make to improve efficiencies and customer satisfaction.
Don't know where to start? Start here.