A Guide to B2B Customer Service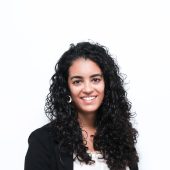 Customer service is the lifeblood of every business, and B2Bs are no exception.
These businesses must be mindful of customer interactions in order to increase revenue and retain their existing customers.
Business-to-business (B2B) companies are two or more organizations that work together to provide goods and services. By associating with each other, they have access to resources they wouldn't have on their own, which creates a mutually beneficial relationship.
Trust between these companies is essential to ensuring that the investment of time and money is worthwhile. B2Bs offer several advantages, not only for the success of the companies but also for global economies.
The Importance of B2B Customer Service
Providing excellent customer experience is crucial for every business but even more so for B2B companies. B2B business deals are bigger, and their buying cycle is longer, so creating long-term relationships with customers maximizes revenue growth.
For B2B companies, providing quality customer service goes beyond ensuring customers are satisfied with their product or service — they have to trust the company enough to continue doing business with them. In fact, 72 percent of B2B buyers consider real-time support an important factor in deciding whether to continue business with a company, which is why exceptional customer service is especially important. 
Compared to retail businesses, there are fewer customers involved and more goods and services at stake with B2Bs, so providing excellent customer support can make the difference between success and failure. According to Accenture, 90 percent of B2B leaders say they must guarantee an excellent customer experience to keep their customers.
The Differences Between B2B and B2C Contact Centers
It's well known that customer service is important for all businesses, and so are contact centers. But there are some differences between B2Bs and B2Cs in terms of communication.
Objectives: B2B contact centers primarily serve customer service and sales, while B2C contact centers focus on customer service and product support.
Revenue: B2B contact centers maintain close relationships with customers who make transactions regularly, but in B2Cs, there is some flexibility in how quickly non-sales inquiries are resolved. 
The level of Knowledge: B2B contact centers must understand all product/service specifications, making the knowledge very specialized. With B2Cs, there is more general knowledge of the products and services offered. 
Best Practices for B2B Customer Service
There are 3 ways to help facilitate a solid relationship with customers and partners and create a positive customer experience.
Proactive Customer Service: Choose customer service software and technologies that are appropriate for the needs and objectives of the business. Regularly monitoring and reporting customer satisfaction levels using surveys or focus groups can help identify areas of improvement within customer service departments. With this information, companies can offer personalized strategies before customers know something is wrong.
Self-Service Options: Using automations is the order of the day because they are proven to increase efficiency and save customers and agents time. Common automations include knowledge-based solutions, FAQs, and IVRs.
Personalized Customer Service: In a B2B company, personalized customer service is fundamental. Customers expect quick and efficient interactions and experiences tailored to them and their needs. Providing first-class customer support and equipping teams with the necessary tools and data to provide this service is key.
B2B contact centers build relationships across different platforms and channels, which means they need to invest in a complete and complex contact center solution to meet these needs. GoContact offers a platform to meet these needs and provide personalized, automated, proactive, and first-level customer service.