IVR: An Operations Solution for Satisfied Agents and Customers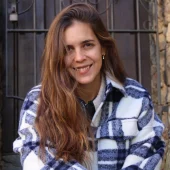 It is common to call a customer service line and hear different menu options, such as: "For new accessions, press 1." "If you are already a customer, press 2." "To hear your account balance, press 3." "For readings, press 4." "For other matters, press 9."
All these options are managed by an IVR, which was one of the first technologies to appear in customer service. Although enhancements and upgrades have been made, it is still widely used today because it provides improved profitability in operations and offers better telephone support by agents, which translates to greater customer satisfaction.
IVR, or interactive voice response, is an automation tool that responds to inbound calls and offers options through a menu. It can use customer responses to route calls to the right agent or department, provide recorded answers to frequently asked questions, and more.
Traditional systems use manual keys to input requests, but the latest developments allow IVRs to have natural language processing (NLP) capabilities, which use voice recognition technology to interact through voice options.
Solve simple questions or requests so agents can focus on more complex problems.
Direct customers to the appropriate department or person, increasing the             first-contact resolution rate.
Reduce operational costs by reducing the number of calls handled by agents.
Allow customers to receive a call from an agent without waiting in line.
The Benefits of IVR for Contact Centers
Customers demand a high level of attention from the brands they interact with. According to a customer experience trends report, 65 percent of consumers expect customer service to be faster.
This is where IVR comes in: they can help customers resolve their issues quickly, regardless of when they seek support, and ensure they are connected to the right department the first time. They also help agents prioritize calls, which streamlines the customer support process.
1. Increase First-Contact Resolution Rates
Customers have been clear: more than half will leave a brand when calls are transferred between departments until they reach someone who can actually help them. An IVR routes calls to the appropriate person/department, so not only are call transfers reduced, but the probability of connecting with the right agent is high.
IVRs enable calls to be answered 24/7, even when agents aren't working. If the IVR cannot resolve a customer's concern because it is a complex issue, it can make a note to have an agent contact the customer when they are available.
Customers call because they want their problem resolved, and they want it resolved quickly. With an IVR, companies can improve this using a frequently asked questions option to solve issues without involving an agent or redirecting the issue to an agent who can solve the problem effectively.
Implementing a call filter allows businesses and agents to know how important the call is (if it is very important, the caller will go to the front of the line) and also provides other information, such as if the caller is an existing customer, relevant customer information, and the main reason for the call.
5. Collect Customer Information
An IVR can collect basic information about the caller, such as if they are an existing customer, their account number, date of birth, and address. By doing this, agents answer the call with context so the customer doesn't have to repeat the information, and the issue can be resolved more quickly.   
6. Decrease the Number of Inbound Calls
By setting up an IVR, businesses can reduce the number of calls that pass to agents. GoContact has the consultancy to help optimize operations, such as receiving text messages for meter readings, detailing hours of operations in a voice call, and explaining how to access the website to find specific products.
Now that you know how IVR works and how it can improve business operations, we invite you to ask one of our specialists how you can start taking advantage and start seeing results today.