Seven Reasons to Use WhatsApp in Customer Support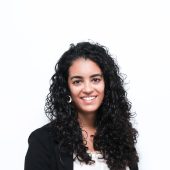 With over five billion downloads and two billion active users, Whatsappis the most popular messaging app in the world. But did you know it can be used in customer support? Businesses can leverage it to foster relationships with their customers in a more efficient and personalized way.
WhatsApp Business, which was designed to allow businesses to communicate more professionally and efficiently with their customers, can increase sales by 127 percent and boost conversion rates by 120 percent.  
Here are some of the top reasons to use WhatsApp for customer support.  
Many customers already use WhatsApp daily to interact with friends and family, so it's easy and practical to use for business.   
An instant messaging application such as WhatsApp allows messages to be exchanged quickly and efficiently. WhatsApp Business even has automatic responses, filters, and chatbots to help connect with businesses.   
Because it's an app, users can access it from anywhere in the world through a smartphone. It's the perfect way to reach target audiences.  
WhatsApp allows businesses to send targeted and personalized messages, which can greatly impact the customer experience.  
More personal forms of communication, such as casual, friendly conversations, can help build strong, lasting relationships with customers. 
6. WhatsApp Business Features
The

commercial profile

presents relevant information about the company, such as the address, a description of the company, office hours, and more. 

 

A

product catalog

gives customers access

to all products and services.

 

Automated messaging

allows businesses to send welcome messages or absence messages. 

 

Tags

allow businesses to organize

customer conversations with message labels

such as "new order," "in progress

," "

urgent,

" and "completed." They can even be organized with colors. 

 

Quick responses

can be saved for frequently asked questions. 

 
Message statistics

such as sent, received, delivered, and read allow businesses to

monitor

the effectiveness of their communications.

 
7. Contact Center Integrations
WhatsApp integrates with contact center platforms such as GoContact. This allows businesses to provide an omnichannel experience while receiving a complete view of the customer journey.  
This is just one of the ways to integrate with GoContact's omnichannel platform. Follow the digital transformation now!