WhatsApp: Tips for Improving the Customer Experience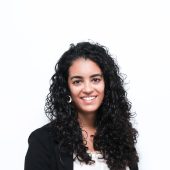 In the world of instant communications, WhatsApp has become a powerful tool for businesses wanting to connect with their customers.
With more than 2 billion users worldwide, WhatsApp is an efficient method of communication that allows companies to improve the customer experience and build strong relationships.
Here are 13 tips on improving the customer experience using WhatsApp:
To maximize the potential of WhatsApp as a customer service tool, use WhatsApp Business. This version offers specific features tailored for businesses, such as the ability to create a business profile with a business description, contact information, and hours of operation. With WhatsApp Business, companies can create a professional image and make it easier for customers to identify the company.
2. Create a Business Profile
When creating a business profile on WhatsApp Business, provide a clear and concise description of the business: explain what products/services are offered, highlight the value proposition (what distinguishes the company from the competitors), and include important information such as the hours of operation and alternative methods of contact (phone and email). These details help customers get to know the business and provide them with important information without having to wait for an agent.
Another advantage of WhatsApp Business is the ability to associate multiple users with an account. This allows tasks to be distributed among team members and ensures quick responses, even during peak periods. 
Companies that sell products should take advantage of the catalog feature, which allows businesses to create an organized, visually attractive list of products. The catalog should include photos, descriptions, and prices to make it easier for customers to see the products and make purchase decisions. With an integrated catalog, customers can browse products and place orders more conveniently, saving time and making the shopping experience easier.
Answer buttons are an excellent way to streamline customer communications and direct them to the information they need. Using reply buttons offers customers predefined options, avoiding the need to type a written message. For example, businesses can provide buttons that direct customers to product information, technical support, or reservations.
6. Develop Human-Centric Care Strategies
It is essential to maintain a human-centric, personalized approach to customer service, especially on a digital platform. Train employees to be cordial, empathetic, and caring, and encourage them to use customers' names and offer customized solutions. This human-centric approach creates an emotional connection with customers, making the experience more enjoyable and memorable.
7. Respond to Messages Quickly
When a company receives a message on WhatsApp, agents should respond as soon as possible. Customers value agility and expect real-time answers.
8. Use Automatic Messages
Automated messages are a great way to provide basic information and guarantee a quick initial response. Set up a welcome message that sends when a customer contacts the company. This message should include information about hours of operation, average response times, and helpful links to support pages or FAQs. Automated messages can also inform customers their message has been received. 
9. Organize and Manage Conversations
It is important to organize and manage conversations as message volumes increase. Categorizing messages by subject makes it easier to follow up and resolve issues, and using tags or labels to prioritize messages and assign tasks to agents ensures messages are not lost or forgotten.
10. Take Advantage of Multimedia Features
WhatsApp allows agents to share different multimedia formats, such as images, videos, and documents. When necessary, agents can ask customers to send a screenshot or photo of the problem to help them better understand the situation and provide an accurate solution.
11. Integrate WhatsApp with a Contact Center
Integrating with a contact center allows customer information and conversation histories to be managed in one system, facilitating timely customer follow-ups and ensuring a complete view of previous interactions. The integration can offer additional features, such as transferring WhatsApp calls to a telephone service agent if needed.
12. Ask Customers for Feedback
Customer feedback is a valuable source of insight to help improve strategies and the quality of service. Companies should take the opportunity to solicit feedback from customers after successful interactions using direct questions or by sending a link for a satisfaction survey. In addition to allowing companies to obtain information, this practice demonstrates that the company values its customers' opinions and is committed to improving the customer experience.
13. Collect and Analyze Metrics
Analyze response speeds, average service times, first-contact resolution rates, and customer satisfaction to help identify areas of improvement, adjust strategies, and ensure the customer experience is constantly evolving.
WhatsApp has become a powerful tool for improving the customer experience. By implementing these tips, companies can provide fast, personalized, and efficient communications that satisfy customers and contribute to customer loyalty.
Make the most of WhatsApp and take your company's customer service to the next level. Start now.