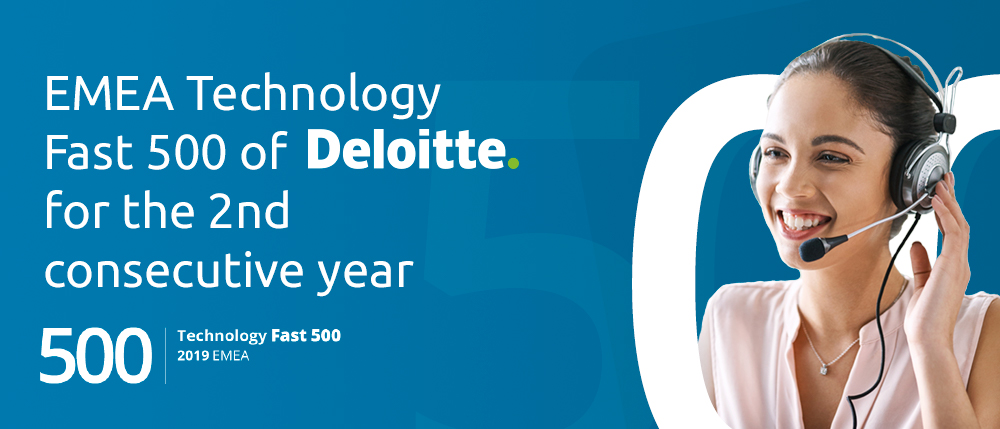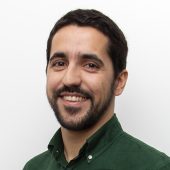 Digital Marketing Manager GoContact
GoContact in Deloitte's ranking "EMEA Technology Fast 500", for the 2nd consecutive year
GoContact entered the 2019 ranking of technology companies that have seen the greatest growth in the last four years for Deloitte in the EMEA region, the Technology Fast 500. This classification reflects the growth and global expansion strategy that the company has been developing in recent years, which has led it to extend its activity in Europe, Africa and LATAM.
This entry in the ranking is held for the second consecutive year, which strengthens GoContact's position in the software market, namely the Contact Centre as a Service (CCaaS), consolidating its differentiating position and its motto: Empowering Operations.
The recognition on the part of Deloitte comes after a year in which the company has developed several innovative solutions, many of them regarding Artificial Intelligence, with partners such as Google Cloud, and in areas still scarcely explored, such as voice Bots. A culture of innovation that remains in the organization's DNA.
Ensuring the Companies' Business Continuity during COVID‐19
Although the investment on the Cloud has been growing in recent years and is increasingly a
differentiating point to organizations, COVID‐19 was a booster for the investing in these solutions. The loss of the presential channel in many companies, the need to guarantee flexibility when transitioning operations to Telework, have been factors that contributed and will continue to contribute to the adoption of Contact Centre solutions based in the Cloud in a period in which service and customer experience is more critical than ever.
The GoContact team comprises several people with know‐how and experience managing Contact Centre operations, whose advice and support in these most critical moments is fundamental and has been reinforcing the company's DNA, as witnessed by some of our customers.
Investment in Artificial Intelligence Solutions
The Artificial Intelligence area is here to stay and GoContact has been investing heavily and strategically in this area with a view to further accelerate its growth. The creation of a Bots' own voice solution in partnership with Google Cloud has generated a very positive acceptance in the Portuguese and Spanish market. On the other hand, the recent partnership agreement with Visor.ai for the Chatbots area allows expanding the portfolio of the available AI solutions.
Deloitte Technology Fast 500™ EMEA
This program is an objective classification of the sector, which recognizes the fastest growing technology companies in Europe, the Middle East and Africa (EMEA) in the last four years. The program is supported by Deloitte Technology Fast 50 initiatives that classify high‐growth technology companies by a specifically defined location or geographic area.
GoContact
GoContact is a contact centre software development company in the Cloud, with extensive experience in customer service operations consulting that is revolutionizing the market with Omnichannel, Cloud and Artificial Intelligence based solutions.